BEAR BUFF- CHERRY BLOSSOM INFUSED KONJAC SPONGE
Regular price
Sale price
$11.00 USD
Unit price
per
Sale
Sold out
ARE YOU READY TO WAKE UP YOUR COMPLEXION THIS CHRISTMAS?
This super cute Bear Buff is a natural cleansing sponge made from Konjac plant fiber & Cherry blossom extract.
Cherry Blossom is packed full of anti-oxidant & anti-inflammatory properties that help regenerate damaged skin cells & brighten dull, tired complexions!
It cleanses like nothing you will have ever experienced, leaving your face feeling fresh, glowing & silky smooth. It also provides gentle exfoliation, is ph balancing & can be used with or without your favourite cleanser..
Not only that, it is completely biodegradable so can be disposed of in your compost waste bin!
Friendly to your skin & friendly to our Planet! 🌍
HOW TO USE THE BEAR BUFF
Before use, rinse & hydrate your Bear Buff in warm water. Squeeze out any excess water & gently start cleansing your skin. It is not necessary to use cleansing products, but a small amount can be added to your Bear Buff if desired.

BEAR BUFF AFTERCARE

After use, always rinse your sponge well & allow to dry in a well ventilated area. Be careful not to wring it out as this may damage the delicate plant fibers, just squeeze between your flattened hands. It will shrink and harden when it dries out, this is perfectly natural, simply allow it to absorb water and re-hydrate before using it again. The better care of the sponge, the longer it will last.
Your Bear Buff Konjac Sponge is a 100% natural vegetable product and should last 1 to 3 months.
Never use the sponge when dry. 
Never leave the sponge in the shower or in a pool of water.  Once it starts to look tired or breaks down, replace it. 
Our Konjac Sponges can be safely composted or used in the garden to help water your plants by holding moisture.
Never leave a child unattended with a sponge.
INGREDIENTS

Our 100% pure Konjac is free from chemicals, colouring, additives & irritants. 
Our pure Konjac is Vegan, Cruelty Free, 100% biodegradable & fully sustainable.
Share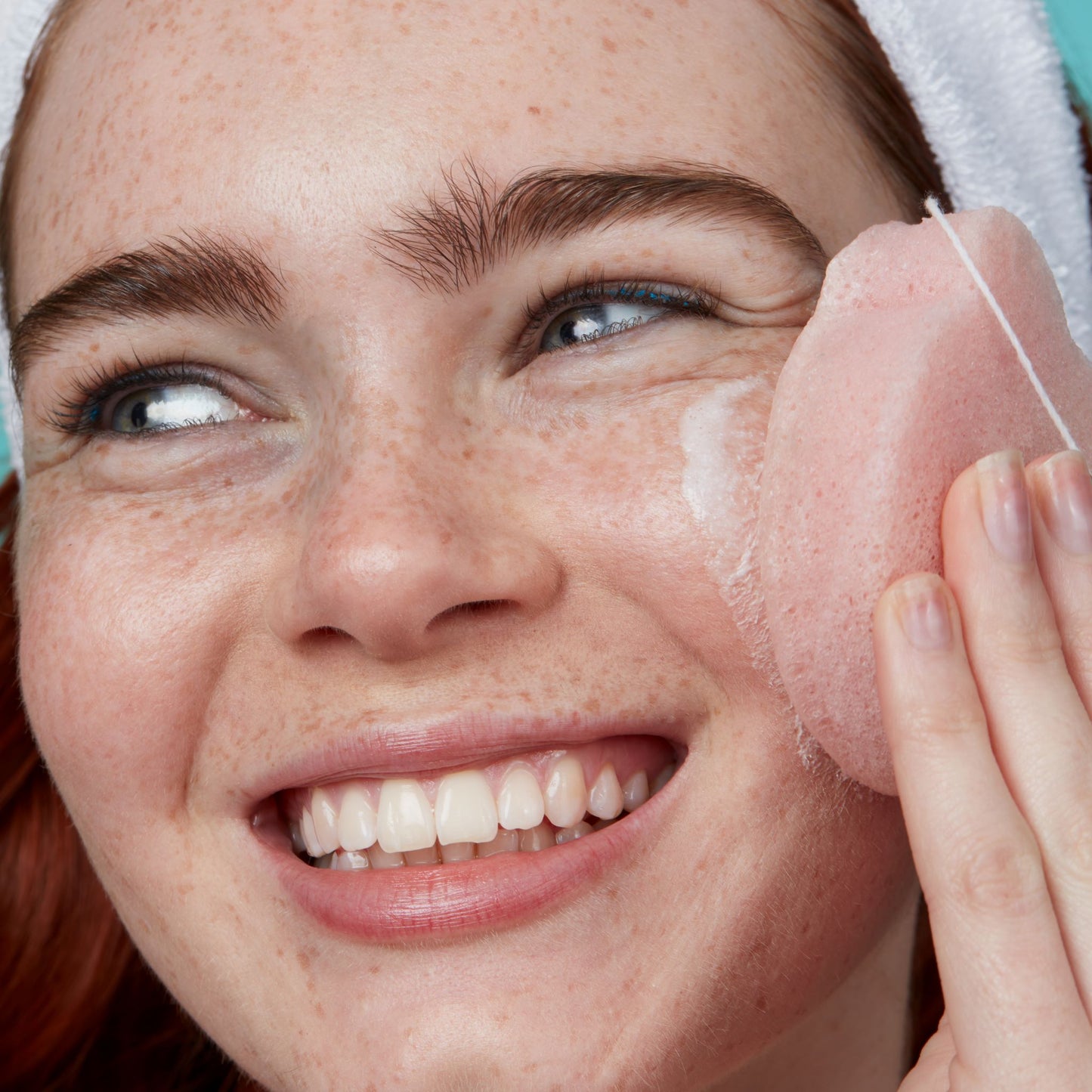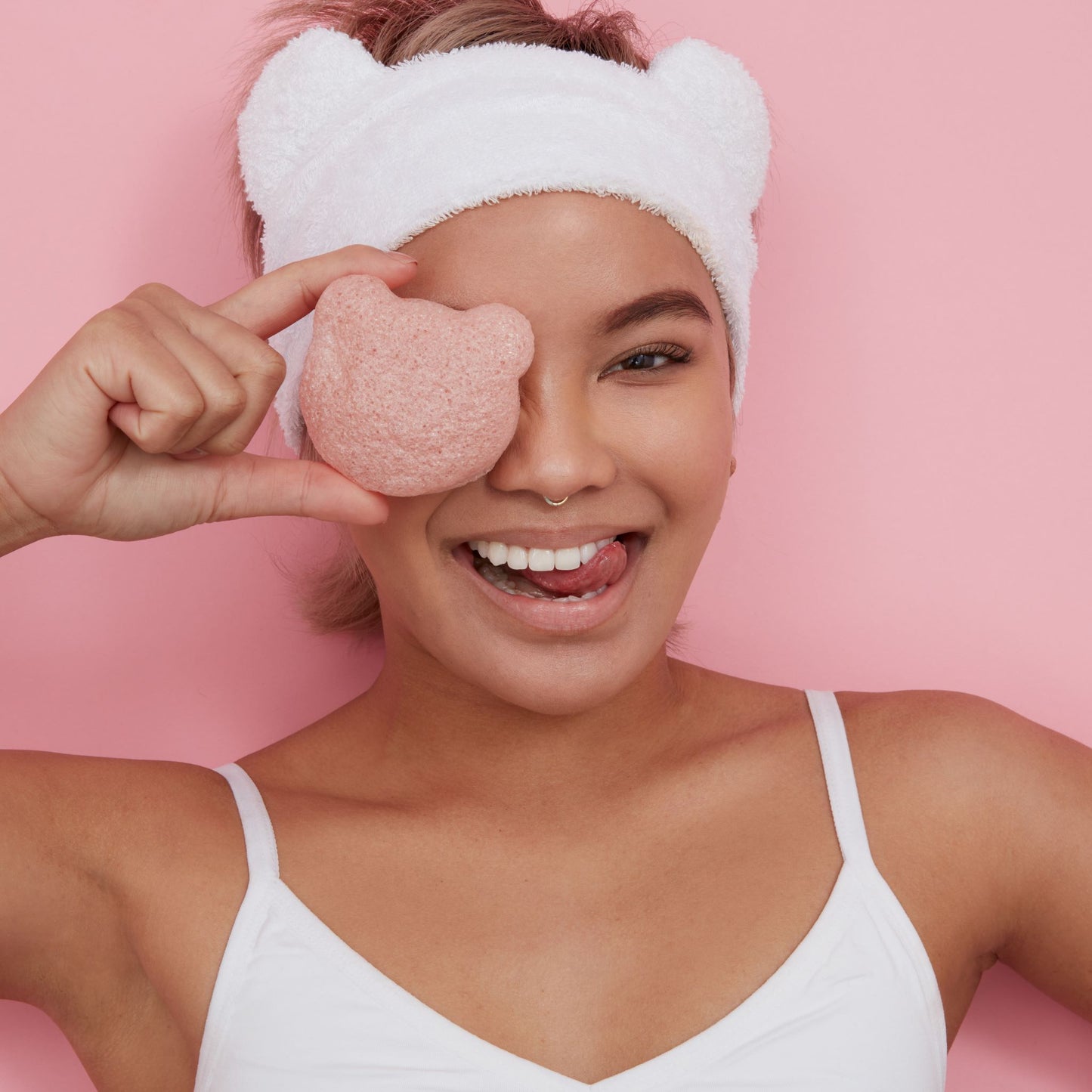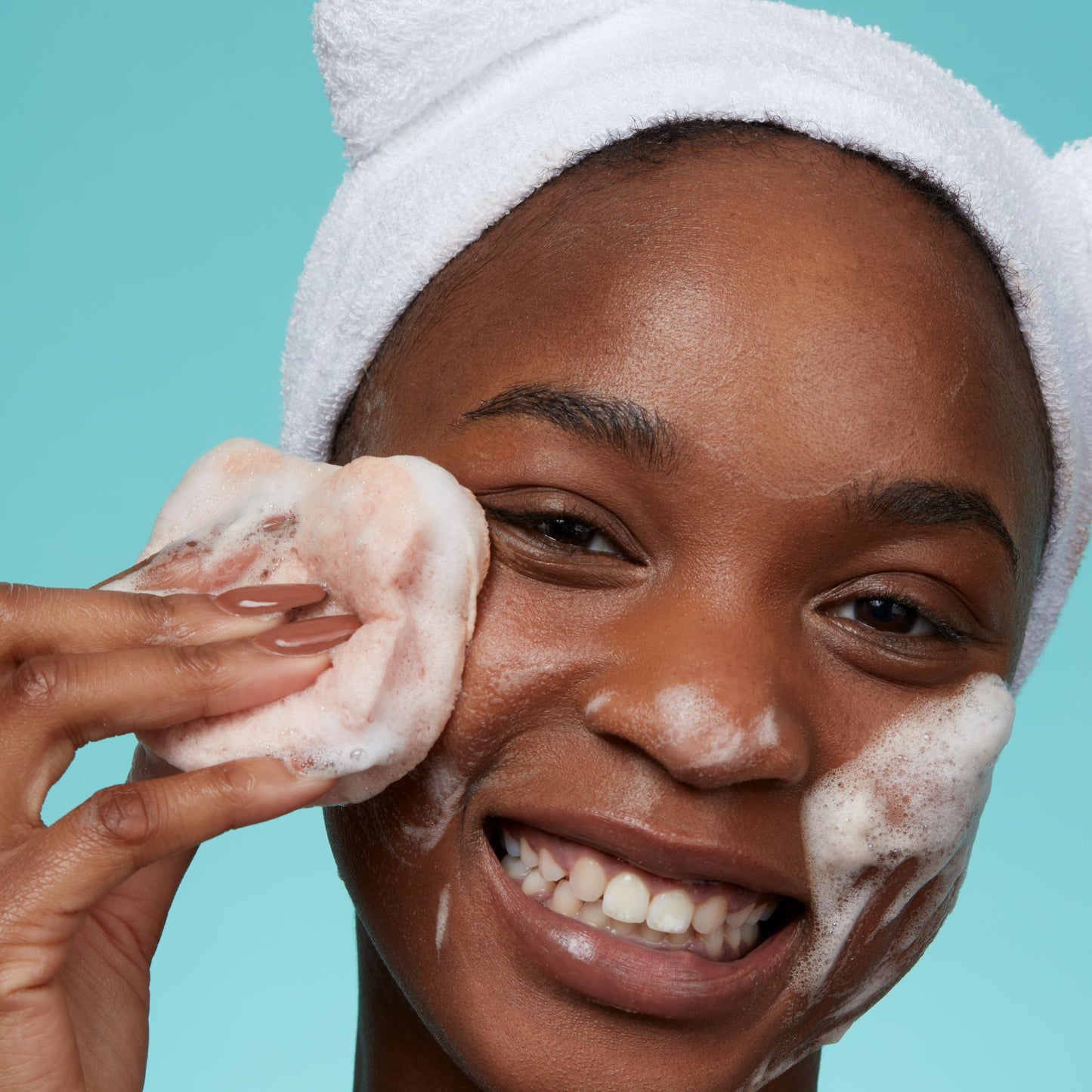 Transformed my skin
I use this every morning and every evening!!! It has transformed my skin! It's a must have for part of your skin care routine
It has changed my skin for the better!
This magic little bear has changed my routine and I am loving it! So happy with how well it is lasting and still looks brand new. Thank you! Thank you! Thank you!
In love!
I am totally in love with this little sponge! It's really helping to keep my massive, clogged pores clean. This is my first experience with a konjac sponge and I will definitely be repurchasing! Super easy to use and look after, soft and the design is so cute!! Love it.
Game changer
Amazing sponge! I love how it feels on my skin and the results even after just one use, were amazing. My skin felt smoother and looked so much brighter. Really pleased and will definitely be adding this as a permanent staple in my skincare routine.
wow what a find!
I can't believe that i have not used these sponges before. they are incredible. my skin is so soft now even my husband has noticed and that's saying something. I love the fact that they can be composted for use in the garden too. how innonative. so glad i found this site. I am going to order the other products in the range. I can't wait to receive them.